August 4, 2020
The End of Three Years With The Son of God: A General Forsaking, A Shameful Denial, & A Treacherous Betrayal
"Do ye now believe?" – John 16:31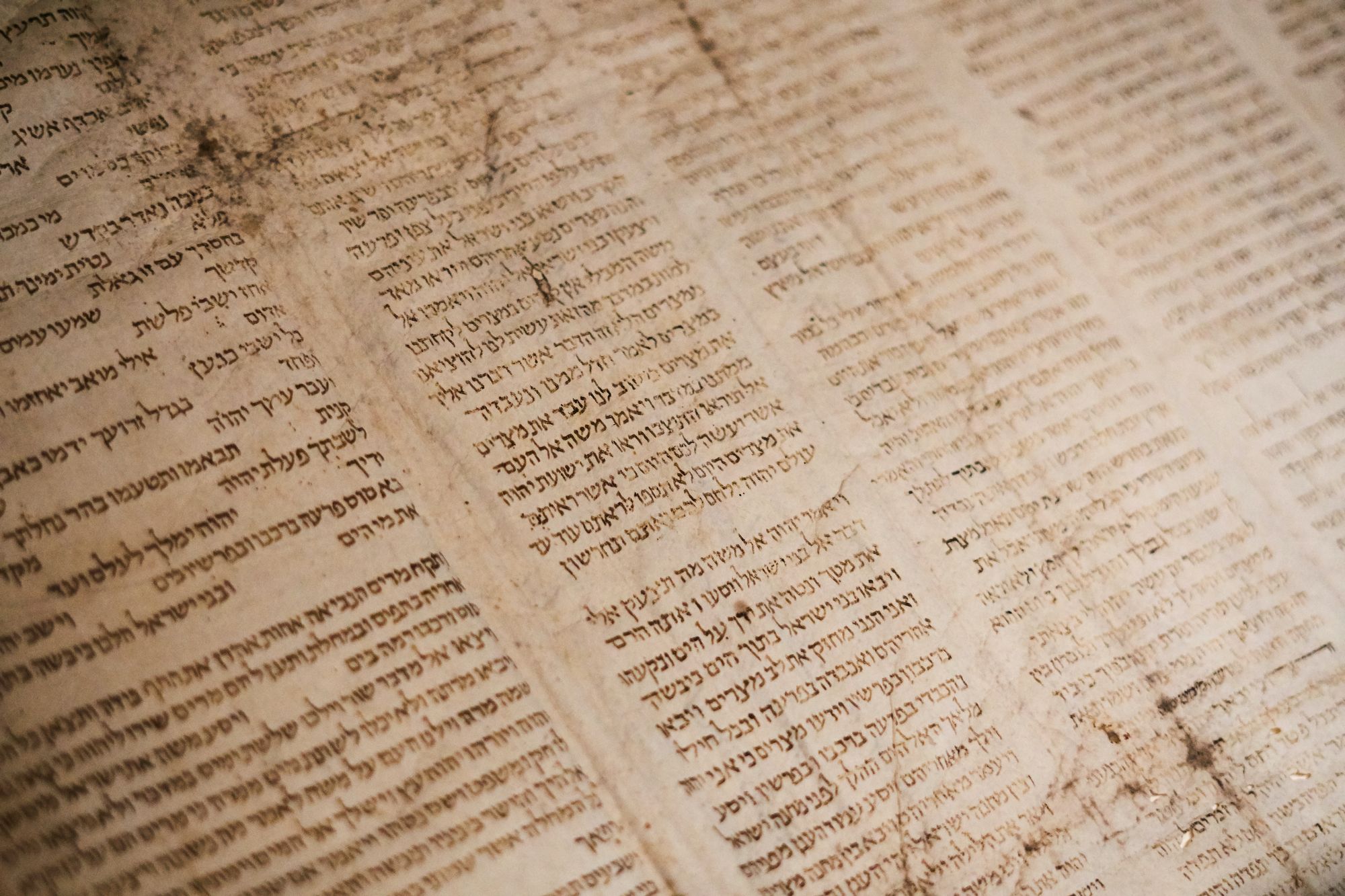 "More to be desired are [Thy laws, testimonies, etc.] than gold, yea, than much fine gold: sweeter also than honey and the honeycomb. Moreover by them is thy servant warned: and in keeping of them there is great reward."
— Psa. 19:10,12
When hearing the tender tones, and condescending, compassionate reasonings of the Son of God disclosed particularly in the upper room discourse of John 13-17, it is a surprise to find the spiritual status of the disciples — after three years of intimate discipleship! — discovered to be that of "spiritual babes"… But so it was! Unable as yet to hear the words of life, without which they would die! "I have yet many things to say unto you, but ye cannot bear them now" (John 16:12).
"Do ye now believe" (John 16:31)? Was this of no major significance, their persistent lack of understanding — unto the end?! Beloved, these dearly beloved of the Lord Jesus, even his own familiar friends, were filled with self-confidence and pride, assuring the Lord of glory that they now understood His speech, and they were indeed going to be faithful to what was revealed, and the Lord Jesus answered, "Behold, the hour cometh, yea, is now come, that ye shall be scattered, every man to his own, and shall leave me alone: and yet I am not alone, because the Father is with me" (John 16:32)! The disciples' plaguing ignorance would prove to be the cause of their soon apostasy, though they thus flattered themselves!
Is it but a light transgression to you, the disciples unrelenting hardness of heart to steadfastly believe upon the Lord for all of His mighty deeds? I remind my reader that this is not a "Jesus movie", or a Sunday school felt board: THESE MEN WERE ABOUT TO FORSAKE CHRIST, DENY HIS NAME, AND ONE WOULD EVEN BETRAY HIM! Do not mistake the kind tones for an absence of danger! Satan was putting them in his sieve! As it was written, "Simon, Simon, behold, Satan hath desired to have you, that he may sift you as wheat" (Luke 22:31).
Digressing, one of the foremost testimonies of God's people is spoken of in Psa. 78; namely, that of the backsliding and eventual reprobation of the Exodus Generation: whom the Lord genuinely, and gloriously "SAVED" out of Egypt, and afterwards "DESTROYED" for their impenitent unbelief — in spite of all of His mighty acts which He did in their sight in delivering them, time after time (Jude 5; Heb. 3:16-4:2; I Cor. 10:1-12)! One of the most provocative of these testimonies is recorded in the above mentioned text, Psa. 78:18,19 (cf. Num. 11:4), "And they tempted God in their heart by asking meat for their lust. Yea, they spake against God; they said, Can God furnish a table in the wilderness?" This was one of the primary testimonies which God gives, highlighting their damnable degree of hardness of heart, which would tend to their eventual destruction, if not corrected!
[For more on the salvation of the Exodus Generation]
If this is so, and this sin of God's people is so great, that it would merit the eternal judgment of 600k men, then should we not be alarmed if an identical manifestation of unbelief is manifest in biblical testimony as time moves on — even among the beloved disciples of Christ? Yes, dear reader, we most certainly should be alarmed, and most certainly will be inasmuch as we are well instructed in Biblical Church History (that which is infallibly recorded in the chronicles of holy Scripture)! Well, this very strain of sin is faithfully rehearsed by Mark in his gospel.
There is an undeniable subplot discovered in the Gospel of Mark, namely, in the consecutive testimonies of the miraculous feeding of the multitudes. It is in this storyline that we find here — almost verbatim! — the very confession of the Exodus Generation in the mouths of the disciples: "From whence can a man satisfy these men with bread here in the wilderness?" There is an irresistible likeness of this confession to Psa. 78:19, and the same cause is declared by Christ, as was formerly revealed by the Spirit of Christ through the prophet Asaph! As it was written,
"And he charged them, saying, Take heed, beware of the leaven of the Pharisees, and of the leaven of Herod. And they reasoned among themselves, saying, It is because we have no bread. And when Jesus knew it, he saith unto them, Why reason ye, because ye have no bread? perceive ye not yet, neither understand? have ye your heart yet hardened? Having eyes, see ye not? and having ears, hear ye not? and do ye not remember? When I brake the five loaves among five thousand, how many baskets full of fragments took ye up? They say unto him, Twelve. And when the seven among four thousand, how many baskets full of fragments took ye up? And they said, Seven. And he said unto them, How is it that ye do not understand?"
— Mark 8:15-21
"And might not be as their fathers, a stubborn and rebellious generation; a generation that set not their heart aright, and whose spirit was not stedfast with God… They kept not the covenant of God, and refused to walk in his law; and forgat his works, and his wonders that he had shewed them."
— Psa. 78:8,10,11
From the first feeding of the five thousand (Mark 6), and the Lord Jesus Christ's first rebuke of their failure to "consider the miracle of the loaves: for their heart was hardened" (Mark 6:52), they still were not attaining to a vital understanding of what it was the Lord Jesus was seeking to reveal to them; thus the stronger rebuke referenced above, after the feeding of the four thousand (Mark 8:15-21).

This is why (according to Mark's gospel), after the resurrection of Christ from the dead, the disciple's unbelief yet prevailing over them, neither did they believe the report of the women who had seen Him risen, that the Lord Jesus came to His disciples, "and upbraided them with their unbelief and hardness of heart" (Mark 16)! And this is why according to Luke's gospel, as the two walked along the road to Emmaus that the Lord Jesus devastatingly rebuked them, saying, "O fools, and slow of heart to believe all that the prophets have spoken: ought not Christ to have suffered these things, and to enter into his glory?" (Luke 24:25,26).
The Faithful Lord Jesus Christ did, at last, overcome the mountains of unbelief and pride of His beloved disciples!
Notwithstanding the testimony of God's pardon, the severity of the crimes against God which were committed in the meantime were of no small magnitude, and 1 of the 12 were eternally lost! Let us therefore judge ourselves, beloved reader, by the testimony of God's word, and thereby learn to lay it to our heart (Isa. 42:25; 57:11; Mal. 2:2)!
"Who can understand his errors? cleanse thou me from secret faults. Keep back thy servant also from presumptuous sins; let them not have dominion over me: then shall I be upright, and I shall be innocent from the great transgression."
— Psa. 19:12,13
---
For Further Study: